By combination of BOXCOOL and components, various systems having different operation control from continuous operation to precise inversion control can be built.
Combines BOXCOOL with a power supply for continuous running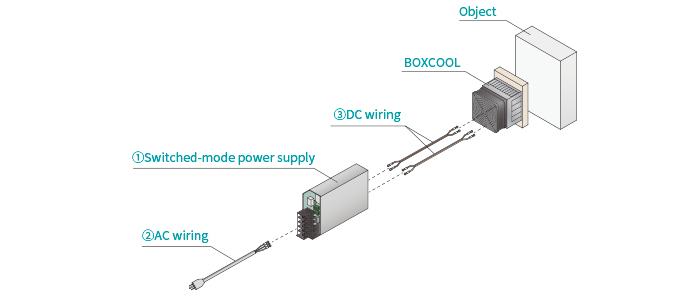 *1 For 100VAC power supply
②Simple thermal control system
ON/OFF control is done by a temperature controller using a contact in the power supply.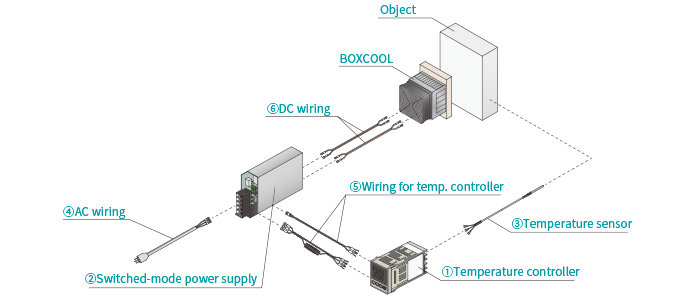 *1 For 100VAC power supply
③Precise inversion control system
Highly precise temperature control is achieved by linear voltage controlled switching of cooling and heating using our Temperature Control system designed for BOXCOOL.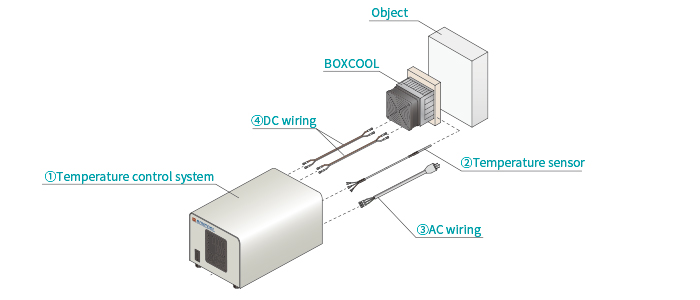 *1 For 100VAC power supply